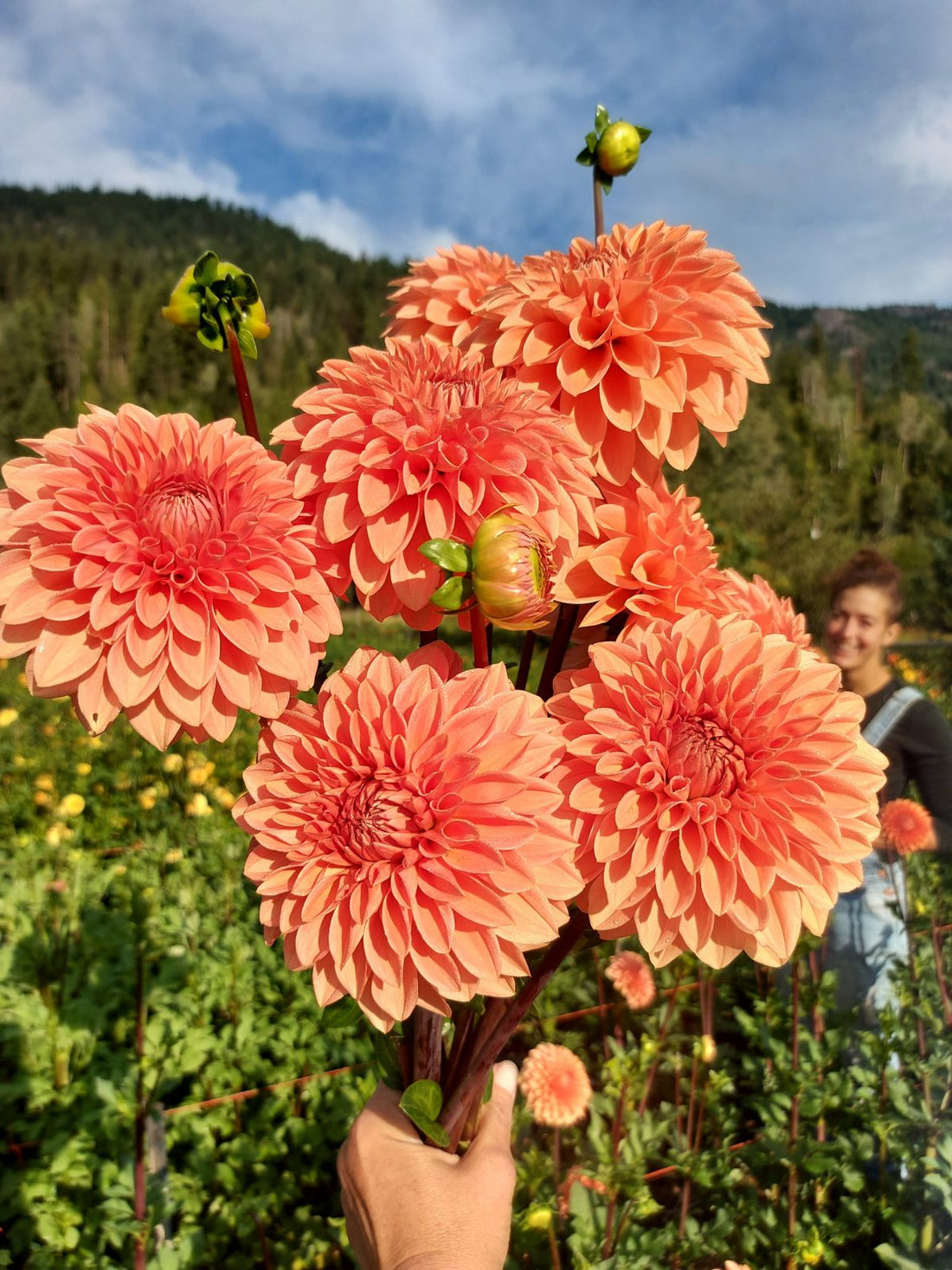 Gorgeous rusty peach colored blooms on easy-to-cut long stems make this a perfect addition to your cutting garden! A fave for fall bouquets!
Details
Flower type: Formal Decorative
Bloom size: 4"
Height: 4 ft
Price is for a single tuber. Orders will ship out in the spring, usually beginning in mid April- weather permitting. We will notify you by email before we begin shipping for the season. We cannot accommodate requests for early shipping, sorry!
SHIPPING to Canada only
All tuber orders will ship out when the weather permits, usually beginning in mid-April.