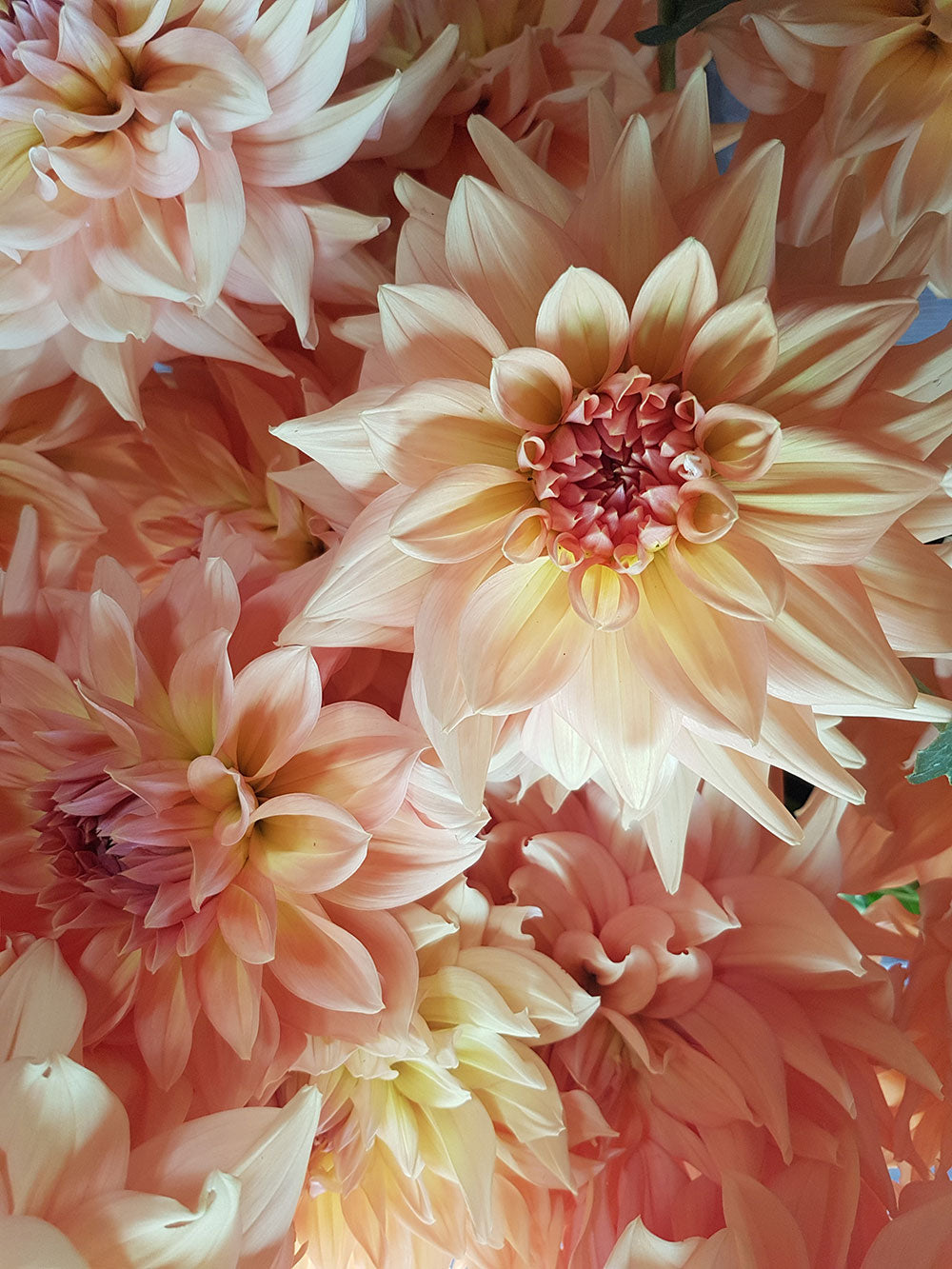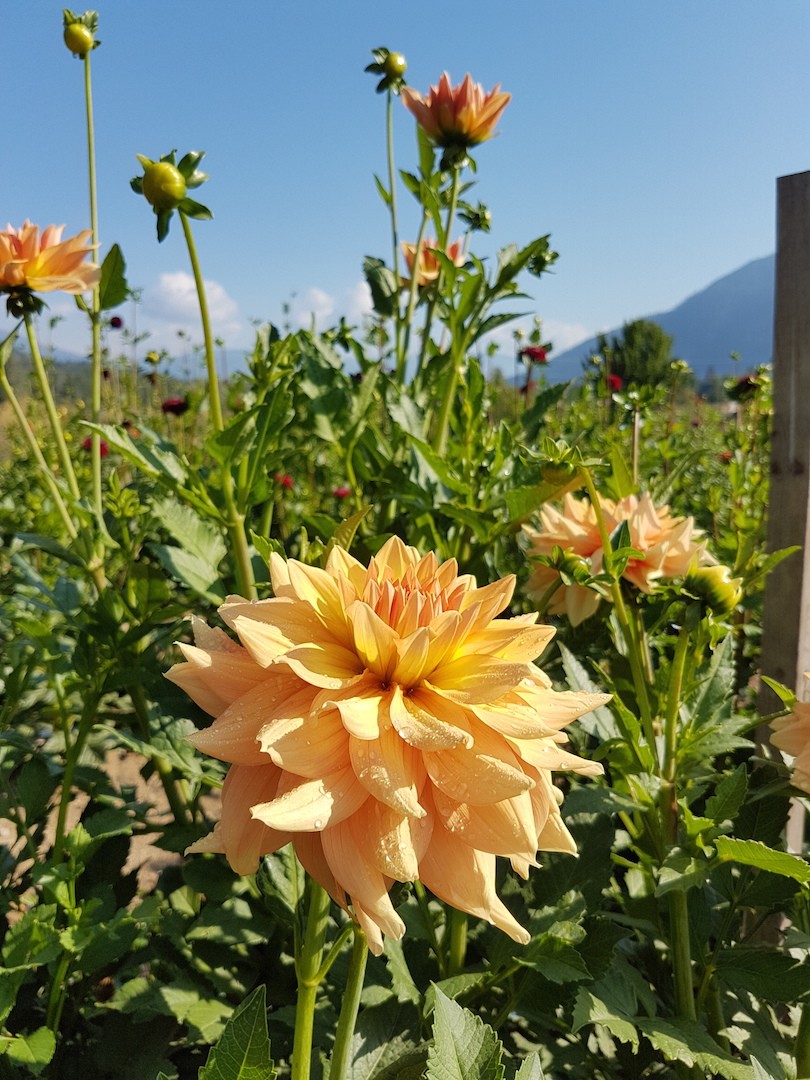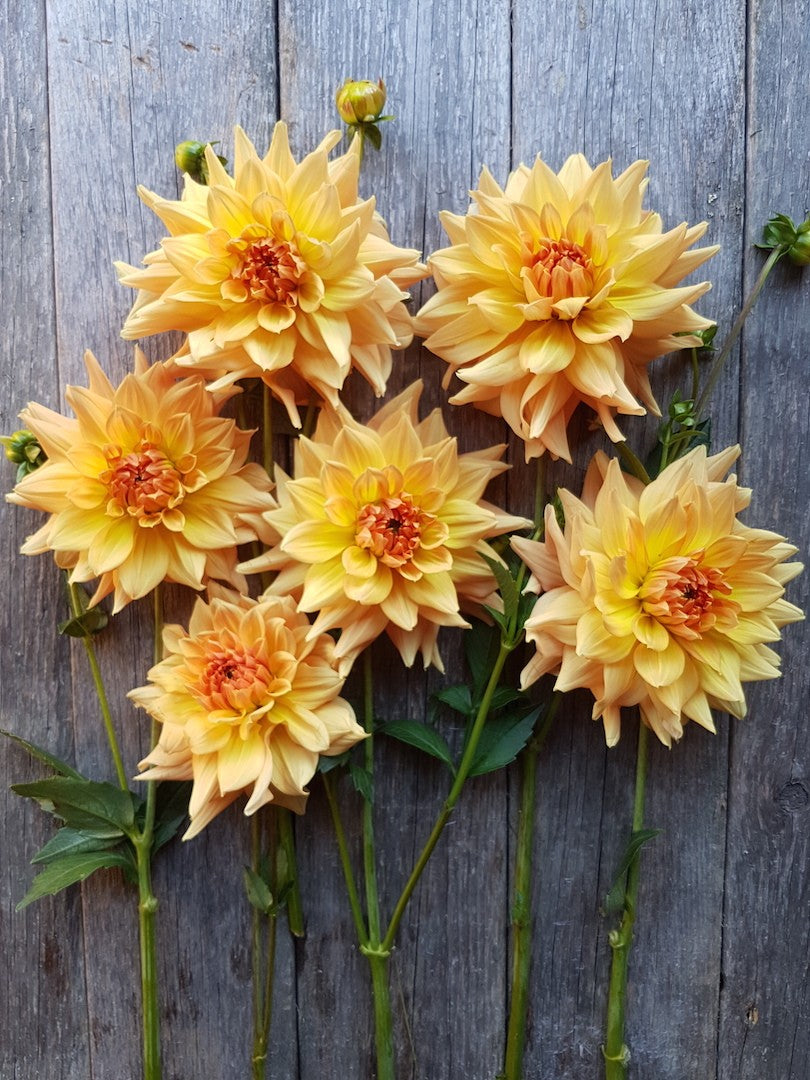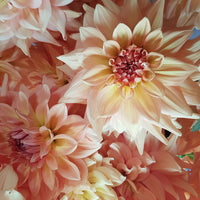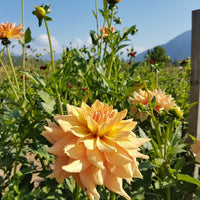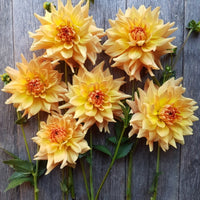 Sturdy plants produce large flowers in a beautiful peachy-yellow. We find these blooms will change color over the course of the season, typically starting out a stronger yellow and then fading to a perfect pale peach. After pinching,  the stems are plenty long for cutting and the large flowers really make a statement in bouquets!
Details
Flower type: Decorative
Bloom size: 6-8"
Height: 3 - 3.5 ft
Price is for a single tuber. Orders will ship out in the spring, usually beginning in mid April- weather permitting. We will notify you by email before we begin shipping for the season. We cannot accommodate requests for early shipping, sorry!
SHIPPING to Canada only
All tuber orders will ship out when the weather permits, usually beginning in mid-April.