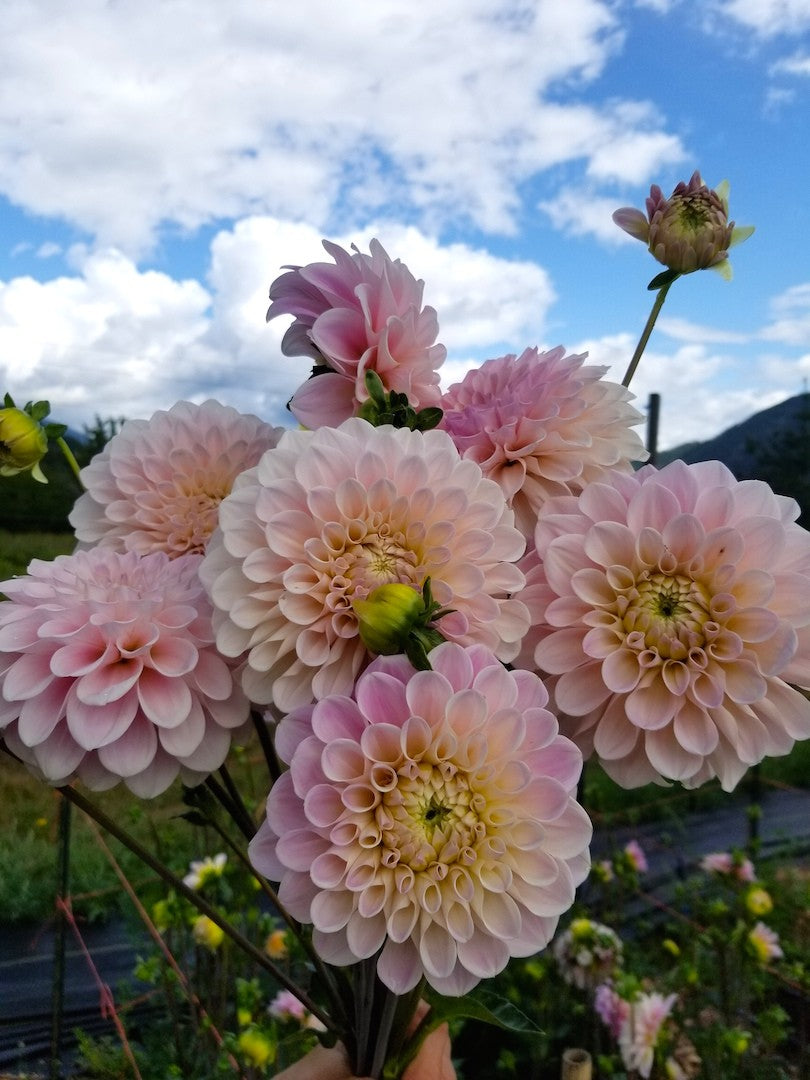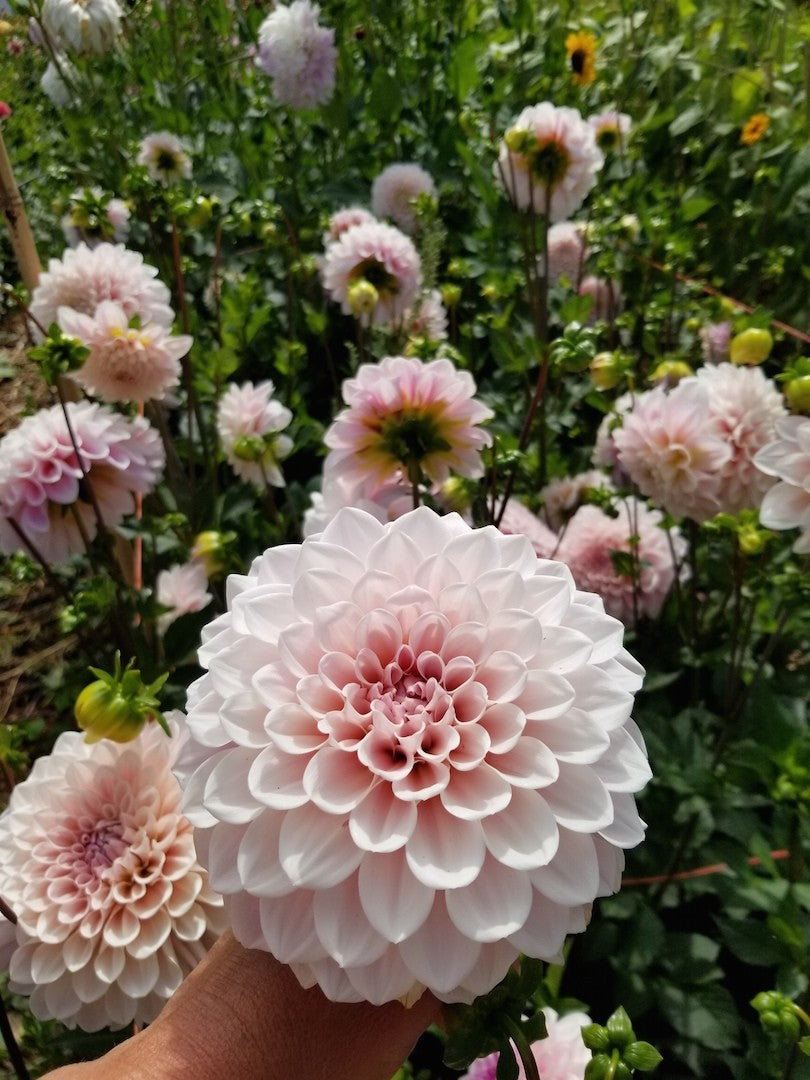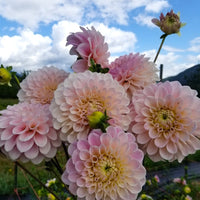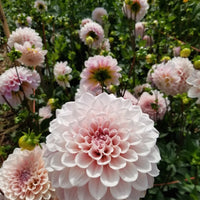 Sweet Nathalie is one of my absolute favorites!! The blooms are the perfect shade of soft blush pink and their medium size makes them all around super stars for weddings. The plants are sturdy and the stems are both long and strong- a must have for the cutting patch!
Details
Flower type: Formal Decorative
Bloom size: 5"
Height: 3.5 ft
Price is for a single tuber. Orders will ship out in the spring, usually beginning in mid April- weather permitting. We will notify you by email before we begin shipping for the season. We cannot accommodate requests for early shipping, sorry!
SHIPPING to Canada only
All tuber orders will ship out when the weather permits, usually beginning in mid-April.