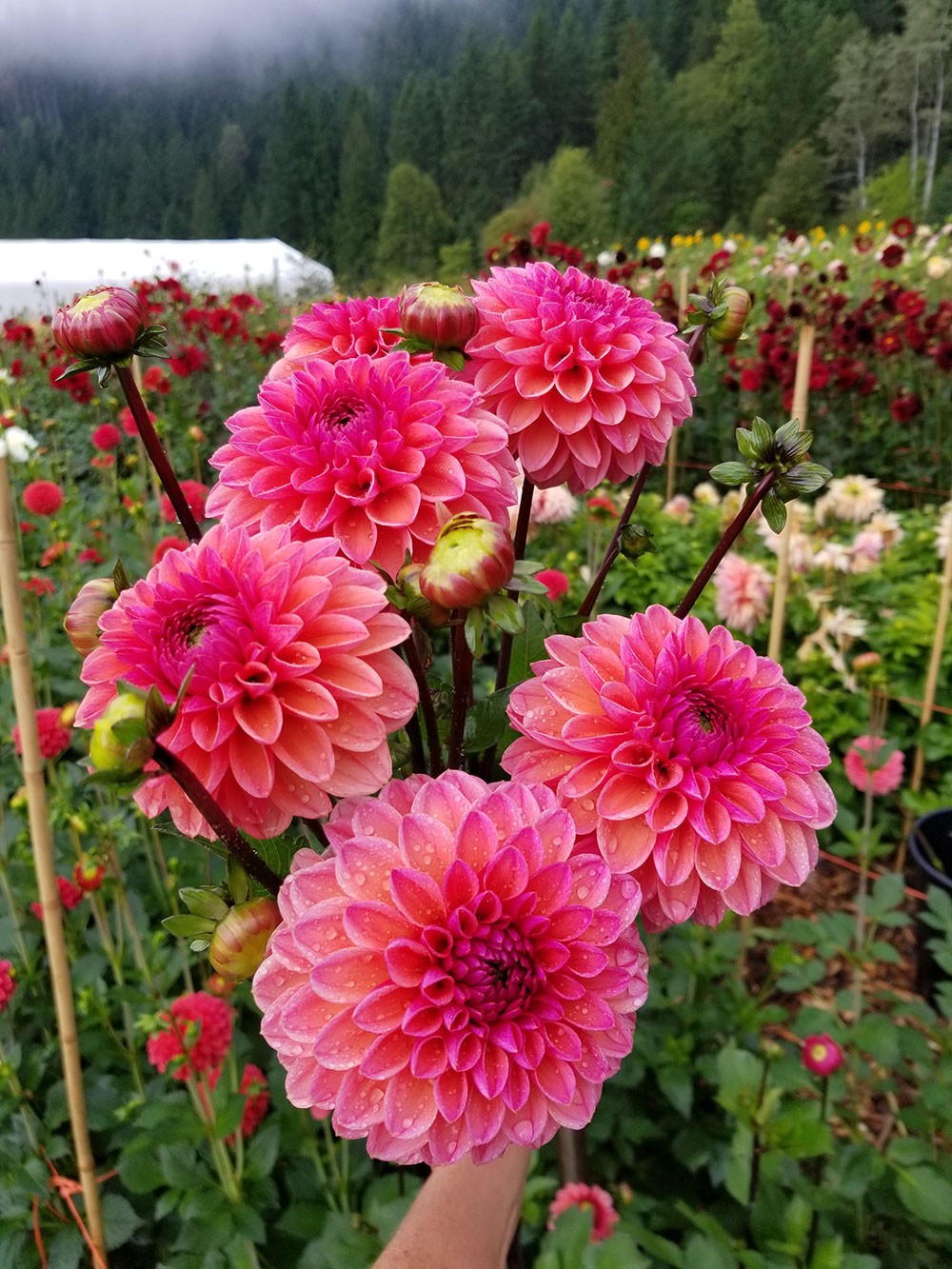 From Coral to Peach to Magenta- the color of Daisy Duke is hard to nail down! Whatever you want to call it- she's an absolute beauty! The plants are robust and on the stocky side, so we find we need to pinch this variety back hard (often more than once) if we want long, thinner stems for mixed bouquets. Otherwise, she makes loads of blooms, but the stems are a bit thick and somewhat shorter. They could be used in smaller mason jar arrangements as is, or cut back hard if you're planning to use them in bouquets!
Details
Flower type: Ball
Bloom size: 4"
Height: 3 ft
Price is for a single tuber. Orders will ship out in the spring, usually beginning in mid April- weather permitting. We will notify you by email before we begin shipping for the season. We cannot accommodate requests for early shipping, sorry!
SHIPPING to Canada only
All tuber orders will ship out when the weather permits, usually beginning in mid-April.