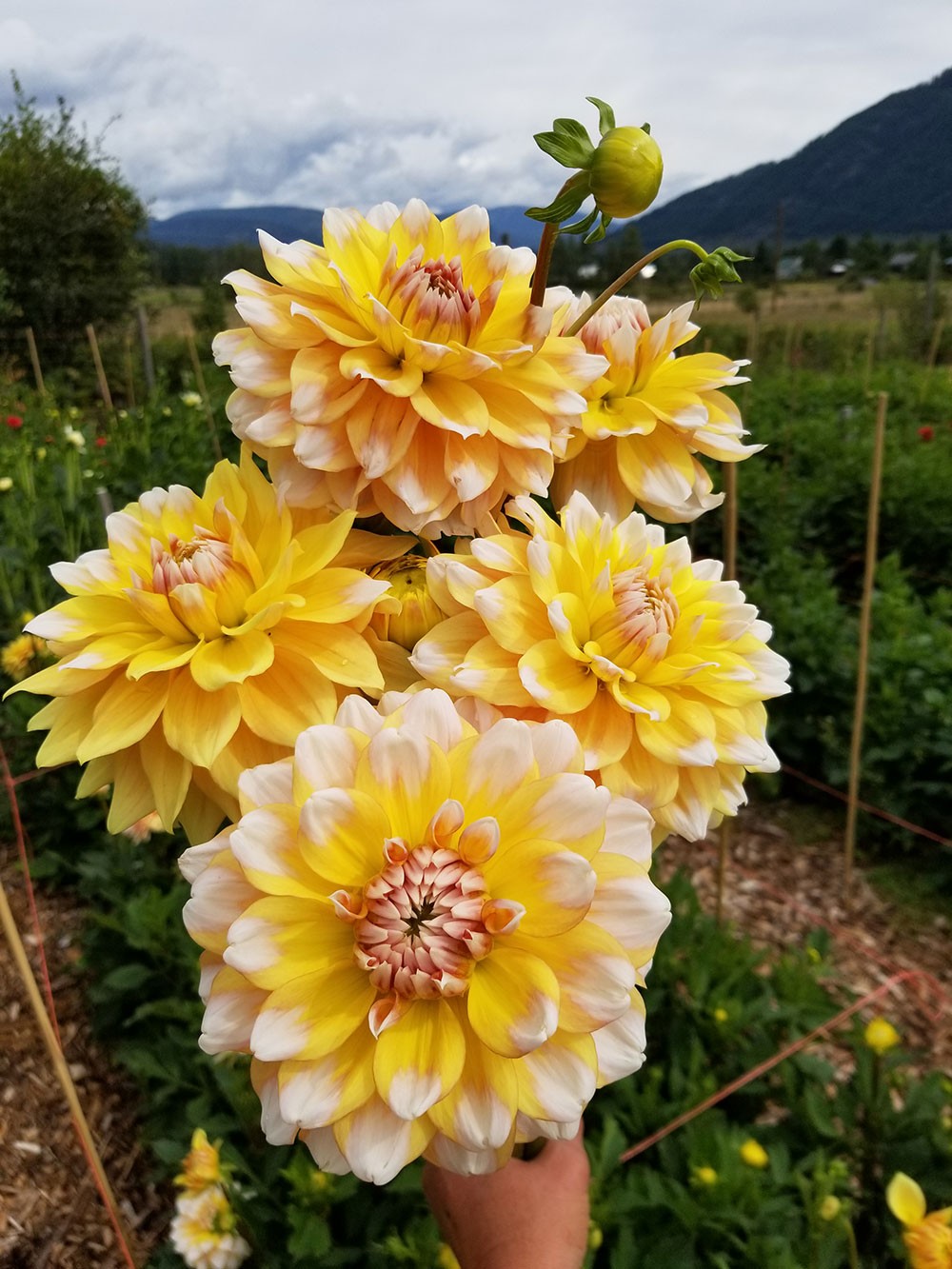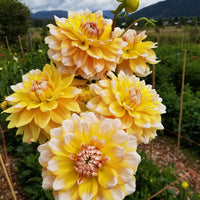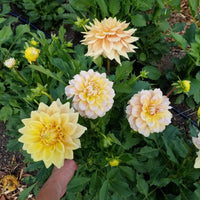 The unique bi-colored, yellow and white blooms of Seattle add interest to any bouquet! The white petal tips tone down the yellow and bring the volume down a notch. The plants are on the compact side and we find we need to pinch these hard in the center to really encourage longer stems that are more suitable for cutting. The plants make lots of blooms and often the color can vary quite a bit as you can see in the gallery photo here- these were all on the same plant!
Details
Flower type: Decorative
Bloom size: 6-8"
Height: 3 ft
Price is for a single tuber. Orders will ship out in the spring, usually beginning in mid April- weather permitting. We will notify you by email before we begin shipping for the season. We cannot accommodate requests for early shipping, sorry!
SHIPPING to Canada only
All tuber orders will ship out when the weather permits, usually beginning in mid-April.