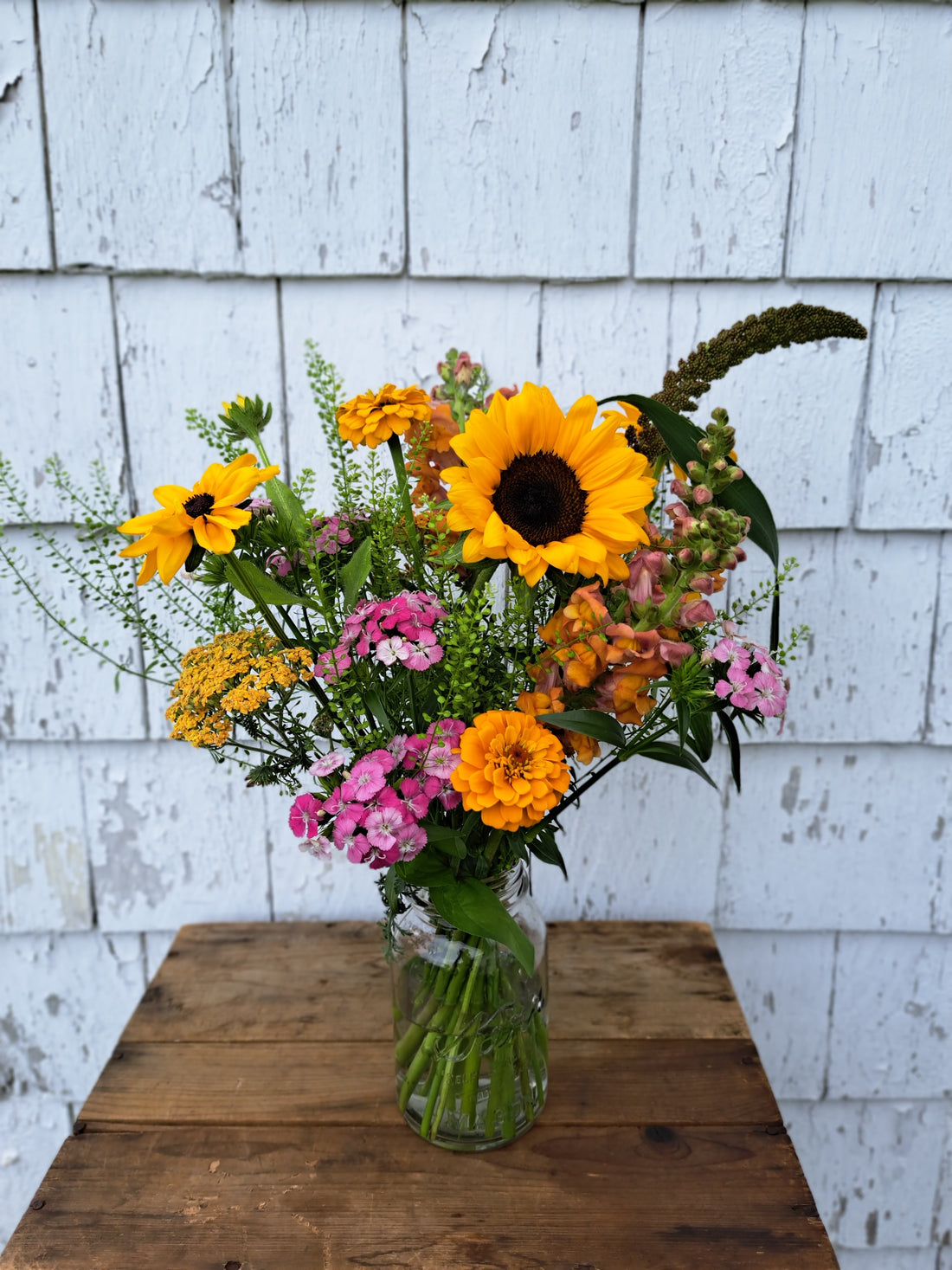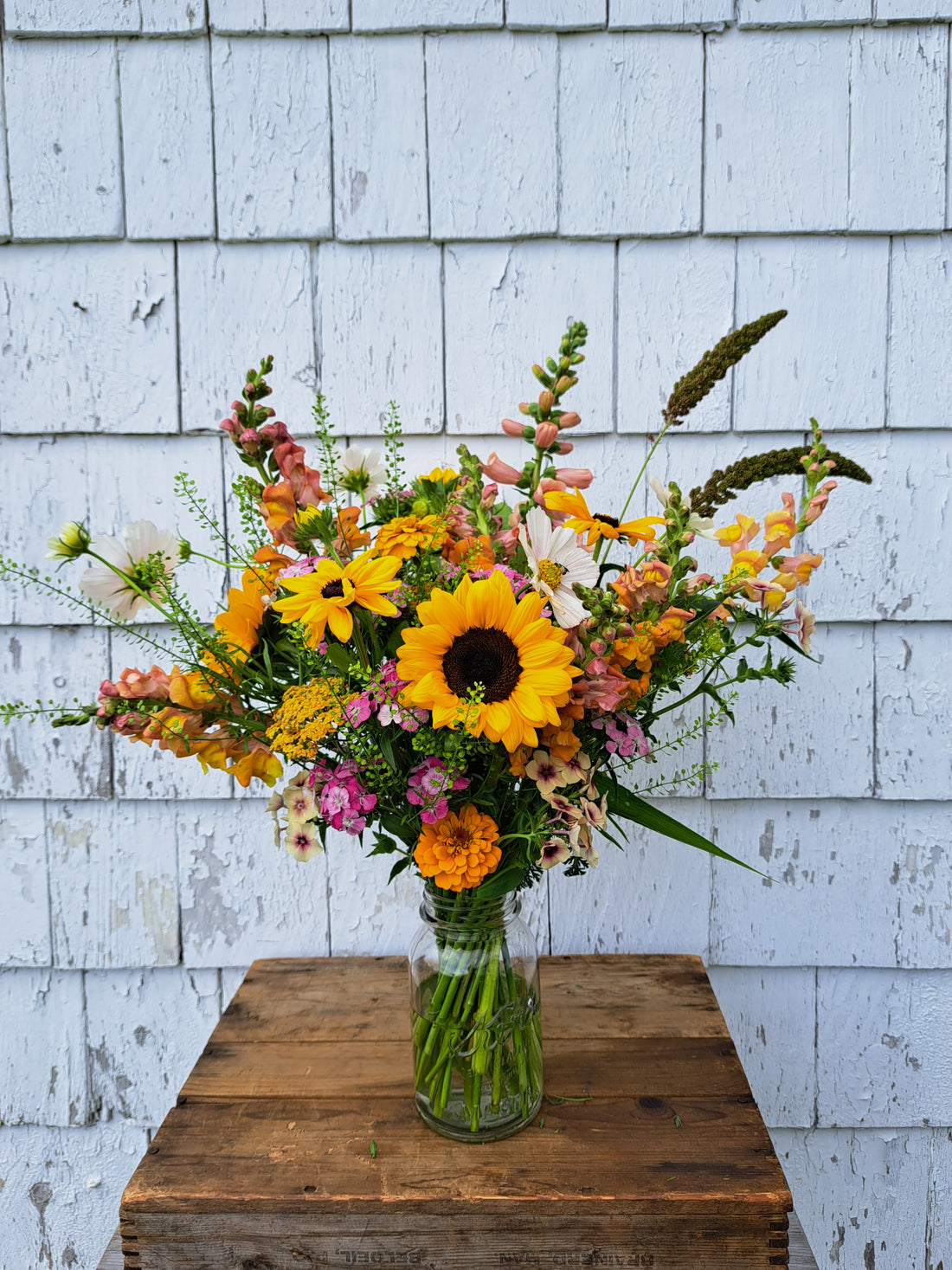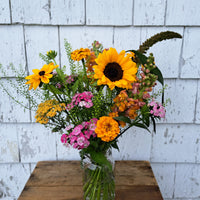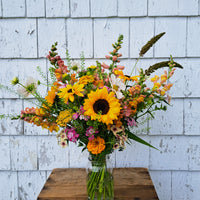 Seasonal Bouquet for delivery
FREE LOCAL* DELIVERY available Wednesdays and Fridays.
(Please read Delivery Information tab below)
Choose between two sizes of beautiful bouquets all made with fresh flowers grown on our farm in Granville Ferry, Nova Scotia! These seasonal bouquets are ever-changing, made with the best of what's blooming on our farm. Our style is organic and a little wild, full of texture and interest. 
Photos represent an example only, and will differ depending on what's in season. If you have a color request, let us know and we'll do our best to accommodate, but can not guarantee any particular colors or varieties. 
Delivery is available on Wednesdays and Fridays. We deliver within a 20km distance of Granville Ferry and the fee is based on your distance from our location. 
FREE LOCAL DELIVERY is available on WEDNESDAYS and FRIDAYS for locations within 7km of our home base (just outside of Granville Ferry) to the following locations:
Granville Ferry (Granville Rd and NS Trunk 1 to Green Barn Antiques), Granville Beach (to Melanson Settlement), Annapolis Royal, and Lequille (to Lequille Country Store)
Order must be placed before 10:00 am for same-day (Weds or Fri) delivery. Deliveries are made between 2:00-5:00 pm. Use the calendar to select your delivery date.
We deliver beyond our "local" area, within 20km of our home base, for a fee based on driving distance. Delivery fees will show at check-out.