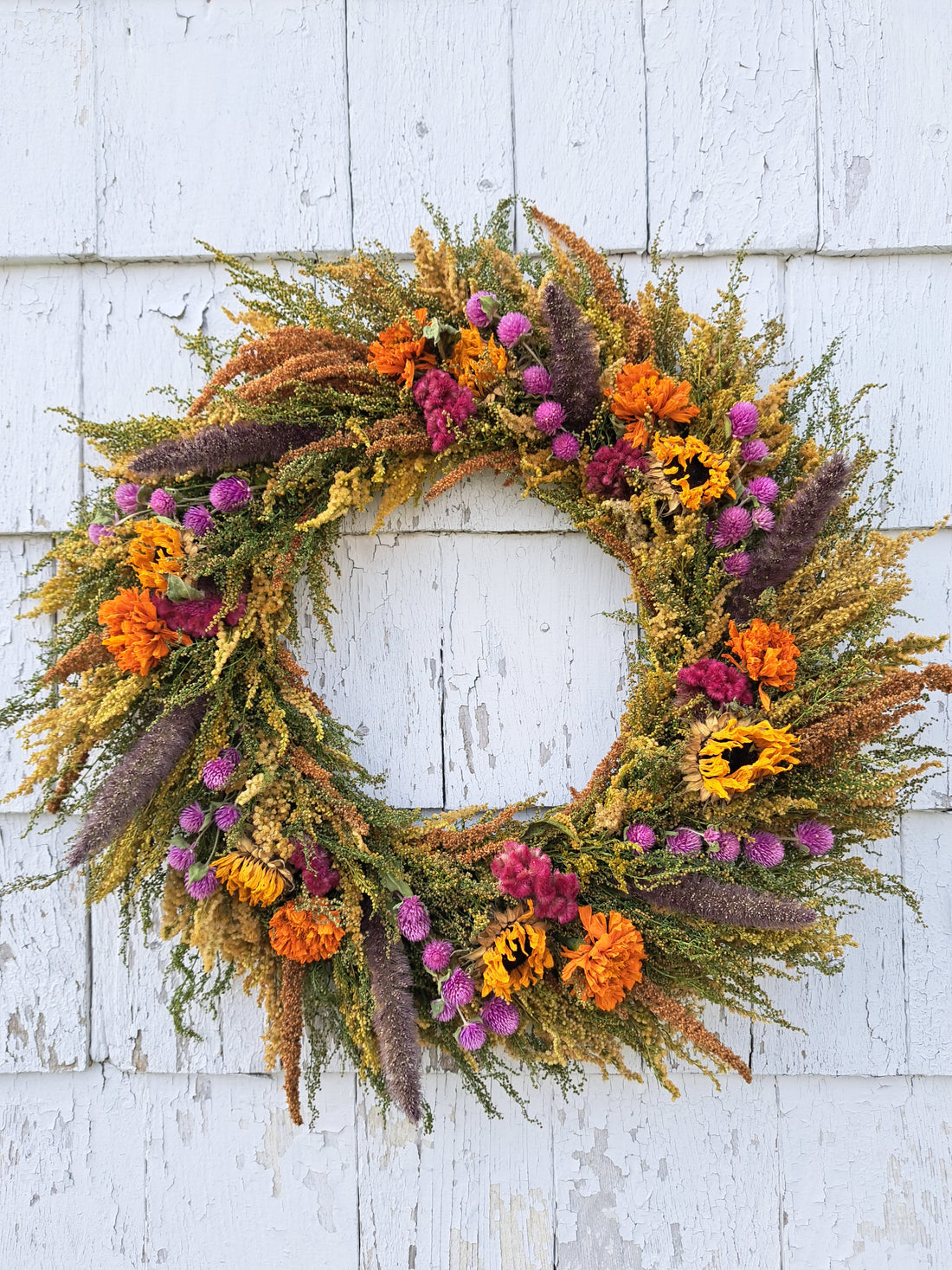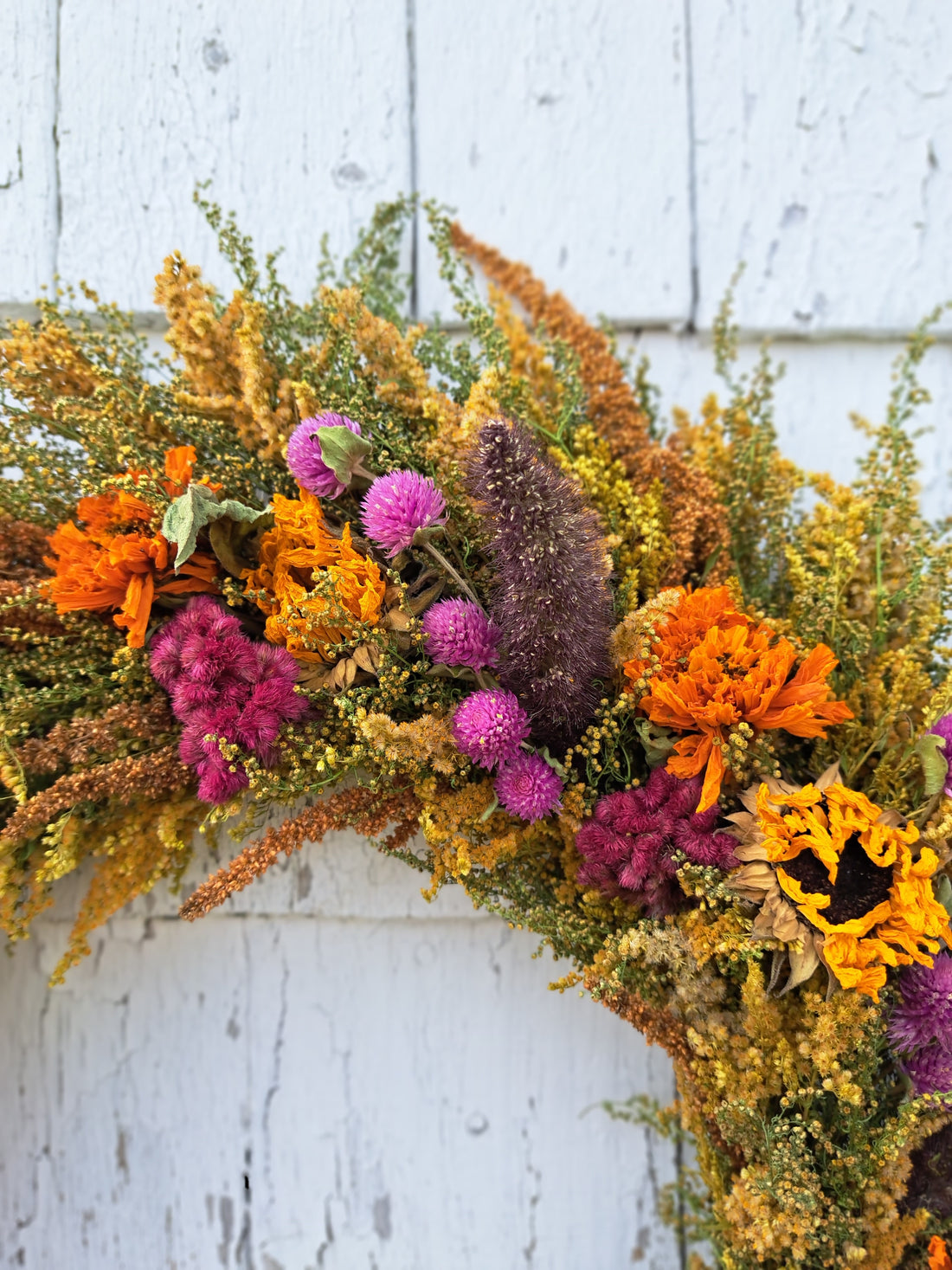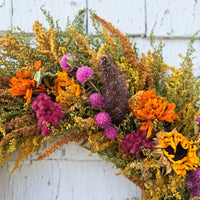 This wreath was handmade and thoughtfully designed with dried flowers, grasses and grains all grown on our farm! Rest assured we never use chemical herbicides or pesticides so you can feel good about bringing this into your home. 
It measures approximately 18 inches in diameter. 
Please read below for important information on our handmade wreaths and shipping details. 
At this time we only ship within Canada. Stay tuned for international shipping options.
LOCAL PICK-UP is an option you may select at checkout. If you choose to pick up your wreath, you will receive a notification that your wreath is ready and at this time we ask you to email us to arrange a pick up date and time. We're flexible so let us know what works with your schedule and we can usually make that work.
All wreaths are very carefully packaged and will arrive to you safe and intact.
Actual shipping costs are calculated at checkout. We ship with Canada Post and the price varies greatly depending on your location, proximity to large city centers and the size of wreath you choose.
Wreaths under 14" in diameter typically ship for between $20-$35.
Our large 20-24" wreaths typically cost between $35-$55.
We wish we could ship them for less, but this is the reality of shipping in Canada.
Your wreath will last for a year (or many more depending on conditions and where it's displayed). To keep colors looking their brightest, keep your wreath away from bright and direct light. Each type of flower will differ- some won't fade even after many years, but generally some fading over time can be expected.
Although designed for indoor enjoyment, wreaths can be displayed outside in a protected spot (on a door under a porch roof for example). However leaving them exposed to the elements will shorten their life. Some wreaths- such as the flax and wheat- will fare better outdoors and can be displayed seasonally, then brought indoors to completely dry before being stored in a cardboard box for next year.
I do my best to capture the true color of each wreath, but please note some variation is to be expected as monitors don't always portray colors accurately.