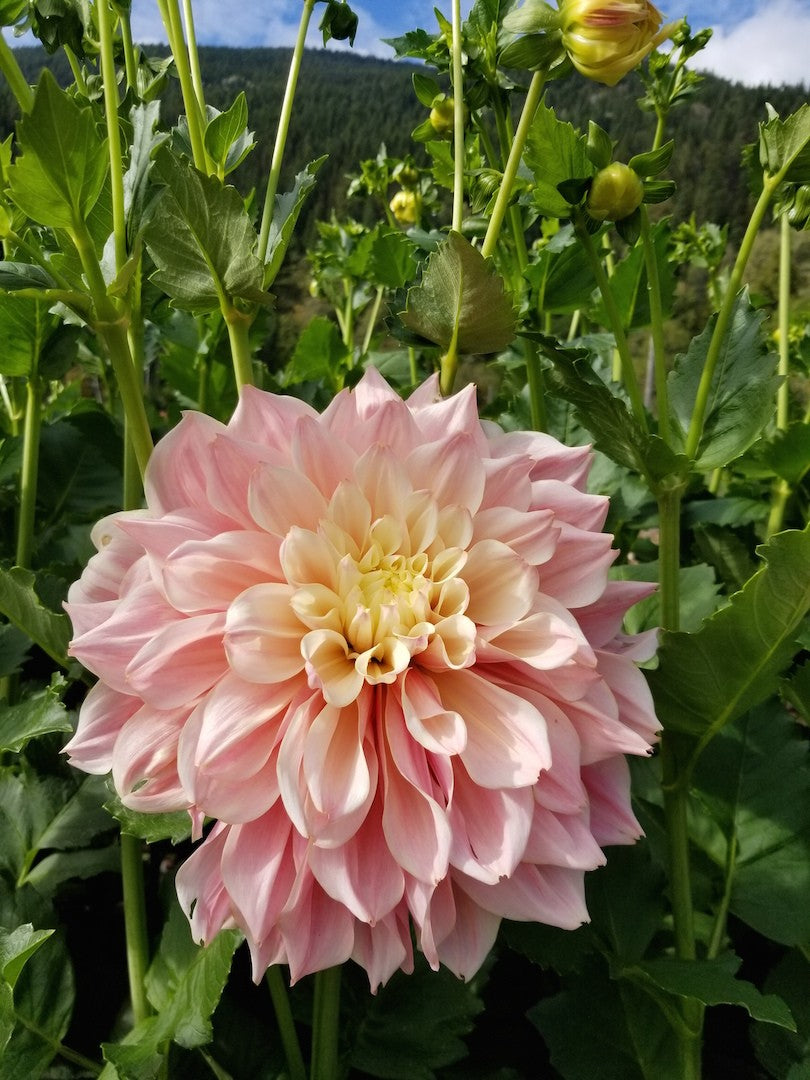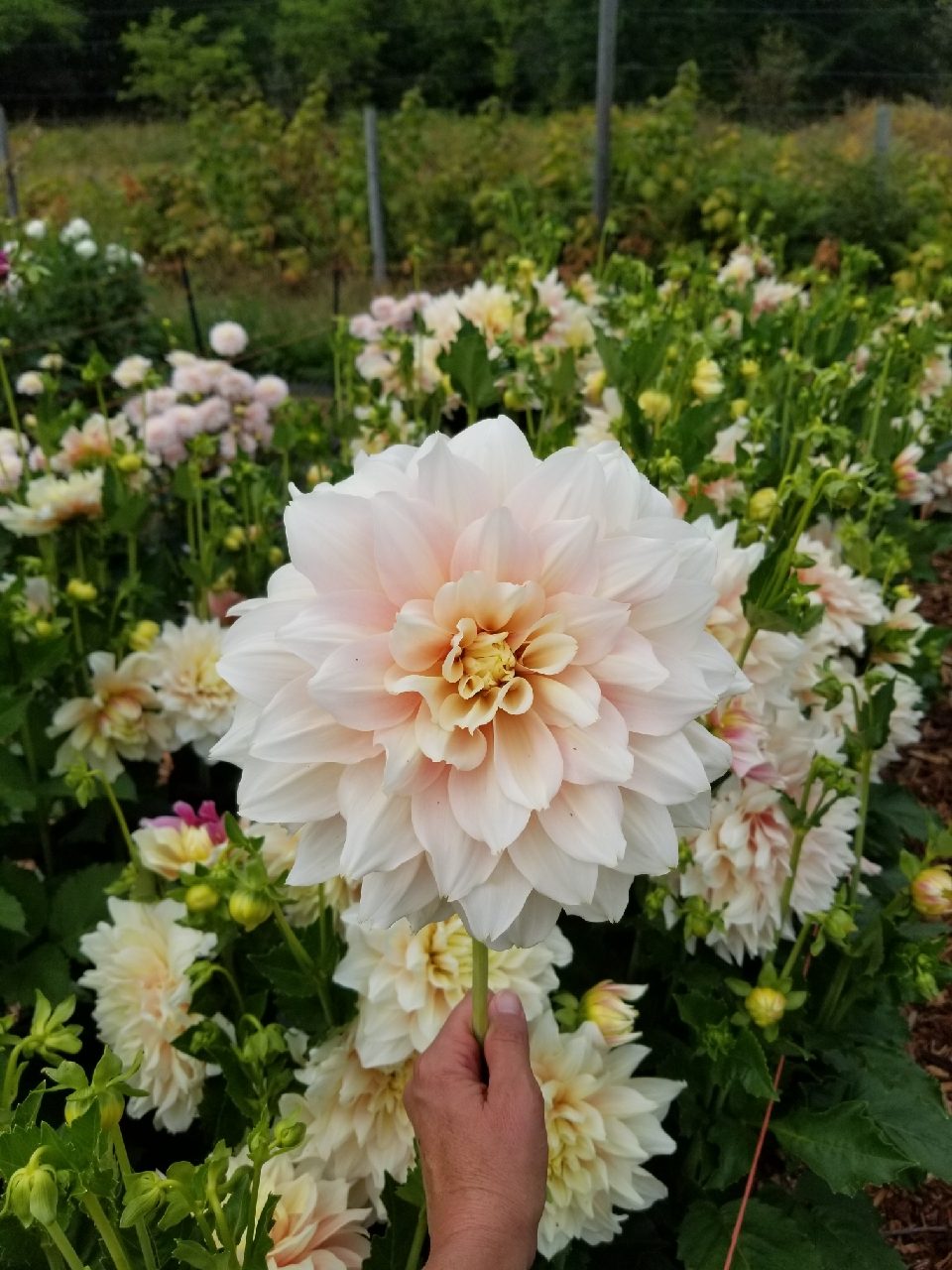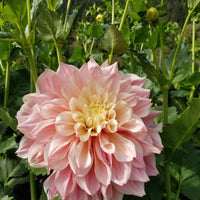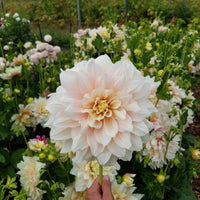 Breakout is an absolute show-stopper! The extra-large blooms are a soft, blush pink that radiate a buttery warmth from the center. The plants are robust and quite productive, but because the dinner-plate sized flowers are so large, we often pinch out all the first blooms to encourage more branching and some smaller sized flowers (that are of course, still quite large!).
Details
Flower type: Dinnerplate (Decorative)
Bloom size: 8-10"
Height: 3.5 ft
Price is for a single tuber. Orders will ship out in the spring, usually beginning in mid April- weather permitting. We will notify you by email before we begin shipping for the season. We cannot accommodate requests for early shipping, sorry!
SHIPPING to Canada only
All tuber orders will ship out when the weather permits, usually beginning in mid-April.