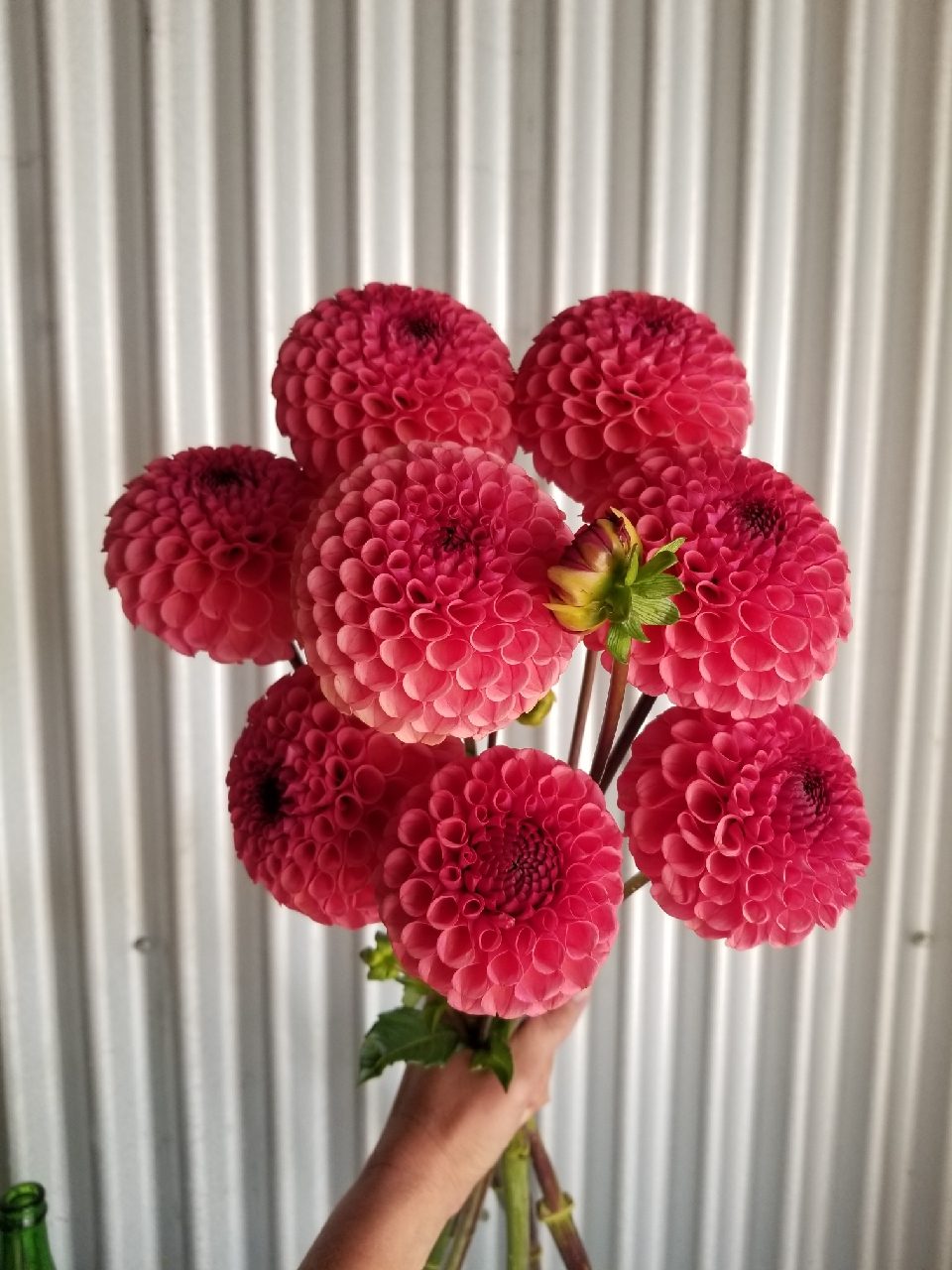 We've been building our stock of this dusky colored beauty for years and are pleased to finally be able to offer it to the public! The color of Ferncliff Rusty is tough to describe- it's a dusty rose with hints of coral and the center is kissed with a dark plum color. It's geometric ball form is perfection and the plants are sturdy with nice long stems for cutting. It's one of my all time favorites!
Details

Flower type: Ball
Bloom size: 3.5"
Height: 4 ft
Price is for a single tuber. Orders will ship out in the spring, usually beginning in mid April- weather permitting. We will notify you by email before we begin shipping for the season. We cannot accommodate requests for early shipping, sorry!
SHIPPING to Canada only
All tuber orders will ship out when the weather permits, usually beginning in mid-April.